In September, California Gov. Gavin Newsom signed into law a landmark bill, Assembly Bill 5 (AB5), which requires gig economy workers to be reclassified as employees instead of contractors, legislation that threatens to reshape how companies like Uber and Lyft do business, according to media reports.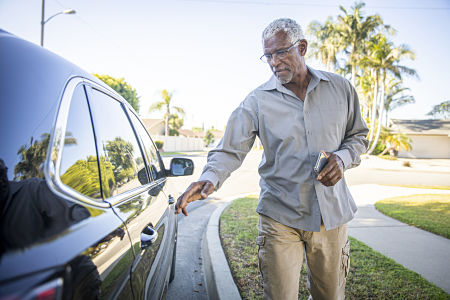 The bill will go into effect on Jan. 1, 2020.
Uber and Lyft maintain that AB5 won't immediately change independent contractors into employees. Tony West, Uber's chief legal officer, said on a call with reporters that the bill builds on legal tests already established in California around how drivers should be classified. West said drivers may not necessarily fall under the new rules laid out in AB5.
"Under that three-part test, arguably the highest bar is that a company must prove that contractors are doing work 'outside the usual course' of its business," West said. "Several previous rulings have found that drivers' work is outside the usual course of Uber's business, which is serving as a technology platform for several different types of digital marketplaces."
West said Uber intends to follow AB5 should it be put into law next year, but that it will continue to try to prove that it doesn't fall under its legal framework. He warned there could be some costs to the company's business should Uber unsuccessfully challenge AB5.
"Uber is no stranger to legal battles, that's for sure," West said. "We operate in a very regulated environment, and we recognize that there will be legal challenges on all fronts much of the time."
Uber and Lyft have both told drivers that they may need to institute shifts if drivers are classified as employees. That would limit when ride-hailing drivers can start and stop accepting rides. In a notice to drivers, Lyft also said drivers might only be allowed to work for one ride-hailing service at a time.
"There would be real changes in the way that drivers interact with the platform and based on what drivers tell us, they are not changes that they would welcome," West said.
The bill has the potential to change the employment status of more than one million low-wage workers in California, not just gig workers at companies like Uber, Lyft, DoorDash, Postmates, and Instacart. It will make it harder for gig economy companies to prove that their workers aren't staff while ensuring key benefits and protections, like minimum wage, insurance and sick days.
AB5 has attracted staunch opposition from gig economy companies, as it could upend their traditional business model of hiring inexpensive contractors. In an effort to push back against the bill, Uber and Lyft proposed establishing a $21-an-hour minimum wage for drivers in California. The ride-hailing companies, as well as Doordash, have also pledged $90 million on a ballot initiative for the 2020 election that would exempt them from AB5.
West said that Uber is open to investing more on the initiative and is working to include other businesses that face similar issues with AB5. The $90 million will be used to "hire the best campaign team and best advisors we possibly can to run a successful ballot initiative," he added.
Lyft spokesperson Adrian Durbin said the bill has the potential to hurt drivers who prefer a flexible work schedule.
"Today, our state's political leadership missed an opportunity to support the overwhelming majority of rideshare drivers who want a thoughtful solution that balances flexibility with an earnings standard and benefits," Durbin said in a statement. "We are fully prepared to take this issue to the voters of California to preserve the freedom and access drivers want and need."
Analysts widely expect Uber to pass the costs associated with the bill on to consumers, resulting in fare hikes. The bill is likely to bring the issue of gig economy workers' rights to the national stage, while potentially launching similar legislation in other states around the country.
The new law "will help reduce worker misclassification — workers being wrongly classified as 'independent contractors' rather than employees, which erodes basic worker protections like the minimum wage, paid sick days and health insurance benefits," Newsom wrote in a signing message released by his office.
The ruling and new state law raise the bar for companies that otherwise might rely on freelance or contract work. California's bill is arguably the strongest of its kind in the nation, giving the state and cities the right to file suit against companies over misclassification, overriding the arbitration agreements that many businesses use to shield themselves from worker complaints. The new law's supporters point to audits conducted by state employment officials that found almost 500,000 workers were wrongly treated as independent contractors. Much of the early legislative debate on the bill centered on low-wage sectors of the California economy.
"As one of the strongest economies in the world, California is now setting the global standard for worker protections for other states and countries to follow," Assemblywoman Lorena Gonzalez (D-San Diego), the author of AB 5, said in a written statement.