In the global ride hail market, China's Didi Chuxing is backing Uber rival Careem to expand into the Middle East.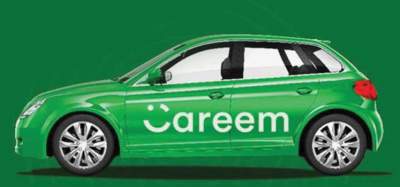 Didi has shares in Lyft, India's Ola, 99 in Latin America, Southeast Asia's Grab and Europe's Taxify. The company also has an equity stake in Uber as part of last year's acquisition of Uber China.
"Growing urban populations and economic and social diversity in the MENA (Middle East and North Africa) region present enormous opportunities for the ride-hailing economy," said Didi Chuxing CEO Cheng Wei.
"Through technology exchange and co-development, we look to support continued growth and transformation of the region's transportation industry, tap into the significant potential of the local internet economy and foster more innovative services for a broader network of communities around the world."
The Middle East and North Africa region, which comprise about 21 countries and accounts for 60 per cent of the world's oil reserves, is forecast to record a 3.1 per cent growth this year after slowing to 2.7 per cent last year, according to the World Bank.
The Middle East and North Africa region is brimming with potential amid political uncertainty, according to the International Finance Corp (IFC), the private sector arm of the World Bank Group.
The IFC pointed out that longstanding problems like power shortages, youth unemployment and a lack of access to finance have conspired to hold back economic growth in the region of about 350 million people.
"Didi Chuxing brings leading edge AI capabilities, insight and expertise to our organization as we enter our next phase of growth," said Careem CEO Mudassir Sheikha. "This evolution in our long relationship will enable Careem to more effectively pursue growth opportunities through continued innovation and sustainability."
Headquartered in Dubai, Careem is a five-year old company. Careem raised $500 million from investors in June, including auto giant Daimler. The company is valued at $1.2 billion.
Careem operates in 80 cities across 13 countries in the Middle East and North Africa. It claims to have over 12 million registered customers and in excess of 250,000 drivers.
Didi says its "global framework of collaboration" now covers over 60 percent of the world's population across 1,000 cities. That gives a clear insight into what its next ambition is having already driven Uber out of China.
Softbank, an investor in Didi, recently announced it was considering taking a stake in either Uber or Lyft.
Uber operates in nearly 600 cities in 70 countries and reported it had fare revenues around $20 billion last year. It was Silicon Valley's most valuable private firm when it was last valued at up to $68 billion.
Didi is the world's second most valuable venture-backed start-up after Uber, having last been valued at $50 billion according to venture investment tracking firm CB Insights. Didi raised $13 billion in funding over the past five years.
Didi is backed by Chinese Internet giants Alibaba and Tencent. Over the past year, Uber has faced regulatory setbacks, employee and driver protests and executive departures, leading to founder Travis Kalanick being pushed aside by the company's board in June.