For the brief history of the ride hail industry, Uber has been the giant and Lyft the much smaller startup.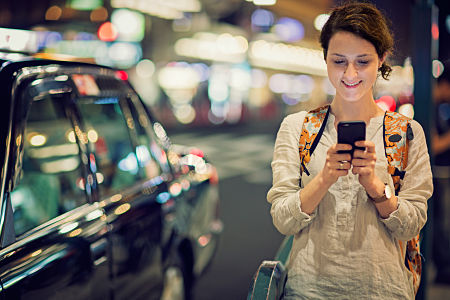 With Uber experiencing a nightmare year of public relations fiascos, Lyft has quietly made inroads in the battle for ride hail supremacy in the United States.
Lyft's Taggart Matthiesen told Recode that the company saw a 60 percent increase in passenger activations while Uber has been taking on broadsides for scandals associated with former CEO Travis Kalanick.
"We started this year with incredible momentum after seeing 3x growth in 2016. In only the first six months of 2017, we launched over 150 new cities, welcomed millions of new passengers and drivers, and have already given more rides than in all of 2016," said a Lyft spokesperson. "As awareness of Lyft continues to grow, our driver and passenger base has increased organically, as well."
App store analytics firm App Annie reported that from June 2016 to June 2017 Lyft had more than 18 million downloads in the U.S. across the iOS and Google Play applications.
One strong sign of Lyft's uptick is a recent report that global tech investor SoftBank is considering taking a stake in Uber or Lyft.
"We are interested in discussing with Uber, we are also interested in discussing with Lyft, we have not decided which way," SoftBank's CEO and founder Masayoshi Son said recently.
"Whether we decide to partner and invest into Uber or Lyft, I don't know what will be the end result," he told reporters.
Another sign of Lyft's momentum is the opening of its own autonomous driving facility in Palo Alto, California, and creating its own self-driving team, the company said.
Until now, the company has relied on partnerships to push into autonomous driving and catch up to chief rival Uber's efforts. It's signed deals with some of the biggest players in the space — from Alphabet's Waymo to start-up nuTonomy to carmaker GM, a major Lyft investor.
It's part of what Lyft calls its "Open Platform Initiative." Before this development the company has mostly relied on its partners' teams of engineers and technology and been content to provide the ride-hailing network.
This is the biggest move Lyft itself has made into the space, and the company will be developing its own technology.
"Lyft is also uniquely positioned to build technology in collaboration with partners in a way that will make it possible to roll out self-driving cars at scale in the fastest, safest, most efficient way," said Luc Vincent, Lyft's vice president of engineering.
The company expects there to be "several hundred" working on self-driving technology at its Palo Alto facility by the end of 2018. The facility is set to open in September.
The company has also acquired two companies focused on growth, including customer acquisition, retention, referral programs and more. The companies being acquired are YesGraph, whose team and talent will join Lyft, and DataScore, whose growth team is coming over to the ride share provider.
The acquisitions are designed to help Lyft capitalize on its existing rapid pace of growth, which the company says has been "rapid" over the past year.
Third-party data backs that up, suggesting that Lyft is seeing uncharacteristically high gains thanks in part to the difficulties faced by rival Uber.
These new companies joining Lyft look designed to help press the gas pedal further on that pace of expansion, with a focus specifically on attracting more riders and drivers to the platform. YesGraph's expertise is in building referral programs that reward customers for bringing in new ones, and Lyft says they'll be focused on improving and building out the Lyft Driver Referral Program as part of the company.
DataScore's team will be focused on scaling both driver and passenger sides of the equation, using their expertise in "customer acquisition, conversion and retention programs," according to Lyft. DataScore's tagline prior to the acquisition is "We help startups grow," and they advertise "a data-driven marketing approach," "powered by proprietary technology" to help make that happen.