European service Mytaxi recently launched in the UK, allowing Londoners and tourists to hail one of the city's iconic black cabs from their smart phones.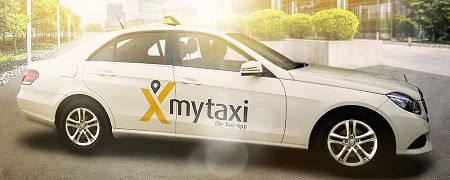 The app replaces Hailo, which merged with German company Mytaxi last summer. Hailo users can migrate their accounts over to the new app with a couple of clicks from within the Hailo app -- Mytaxi promises it will take only 30 seconds. Riders can use existing login details to enter the system.
Unlike Uber, Mytaxi uses licensed black cab drivers, supporting the established taxi industry in the city by providing a direct link between drivers and passengers. It does not face the same difficulties and regulatory hurdles as Uber, which relies on unlicensed drivers, who are not official taxi drivers.
The app is available on iOS and Android and will soon expand to Greece, according to the company. Greece will be the firm's 10th market.
Mytaxi representatives says the same team will operate the brand, which is also getting rebranded in Ireland and Spain. The company advises that both apps will be running in the short term to insure optimal service to passengers.
Drivers are being asked to download the new Mytaxi app and follow instructions for the download. Once downloaded, the former Hailo account will be automatically transferred.
Mytaxi says the new driver app is world class. It's rated 4.5 stars and has been tested by taxi-driving counterparts on the continent. Mytaxi will send out a video with instructions on how to use the new app.
The company is also planning a major marketing campaign rollout to launch the new brand.
"Not only are we launching new technology, we're also launching a new brand and that requires financial investment. We have a major new marketing campaign planned for our passenger launch and we'll be continuing that investment throughout 2017," said London General Manager Andy Jones.
MyTaxi is a unit of Daimler AG and is waging a business war with Uber in the UK capital.
The Hamburg-based cab-hailing company has already moved more than 17,000 drivers who previously used the Hailo system to the MyTaxi app before the London conversion, according to Chief Executive Officer Andrew Pinnington.
In London, more than 30,000 licensed private-hire drivers use the Uber app, according to a company spokesman.
Hailo, which opened for business in the U.K. in 2011, briefly expanded to the U.S. and Canada, but pulled out of these markets in 2014 amid stiff local competition to focus on the U.K., Ireland and Spain.
However, Hailo's growth stalled. The total value of fares charged through the Hailo application in 2015 fell 3.3 million pounds ($4 million), to 97.5 million pounds, from a year earlier, according to accounts for HNH Group Ltd.
Daimler last year merged the mostly European-based MyTaxi with U.K. rival Hailo, as it plots a future in which ride-hailing and car-sharing services will replace some automobile ownership.
The German carmaker also has a deal with Uber Technologies Inc. in which Daimler says it will include its vehicles on Uber's autonomous-car network in coming years. Pinnington says MyTaxi, which recently acquired a rival in Greece and is eyeing the competitive French market, can be a "hedge against disintermediation" for parent Daimler.
"Unlike some of the other services, we work with the authorities," said Pinnington."Our phrase we use is we're a constructive disruptor."
MyTaxi, which claims 120,000 registered drivers and more than 6 million users, supplies its parent with "billions of data points about how people move around European cities" that can be used to develop self-driving vehicles.
Unlike Uber, Hailo-MyTaxi and other taxi-hailing apps are intrinsically limited in the number of drivers they can deploy in a given city, since they use licensed cabbies to fill demand. They also can't set their own fares.
Daimler also offers Car2Go, a car-sharing service that lets consumers pick up a car on the street. The Stuttgart-based automaker is also working with small start-ups to find a technical edge in areas including manufacturing, and electronics and entertainment systems in its cars, noted for their luxe interiors.
MyTaxi and Car2Go "provide Daimler with an early look at how urban consumer behave," said J.P. Morgan auto analyst Jose Asumendi. Using their data lets Daimler build models of European cities that could "potentially be useful when urban centers start incorporating automated taxis," he said.